Smithsonian Dashboard
Institutional Performance Metrics
As a public trust, the Smithsonian is committed to using data and empirical evidence to assess its performance and report results to its stakeholders.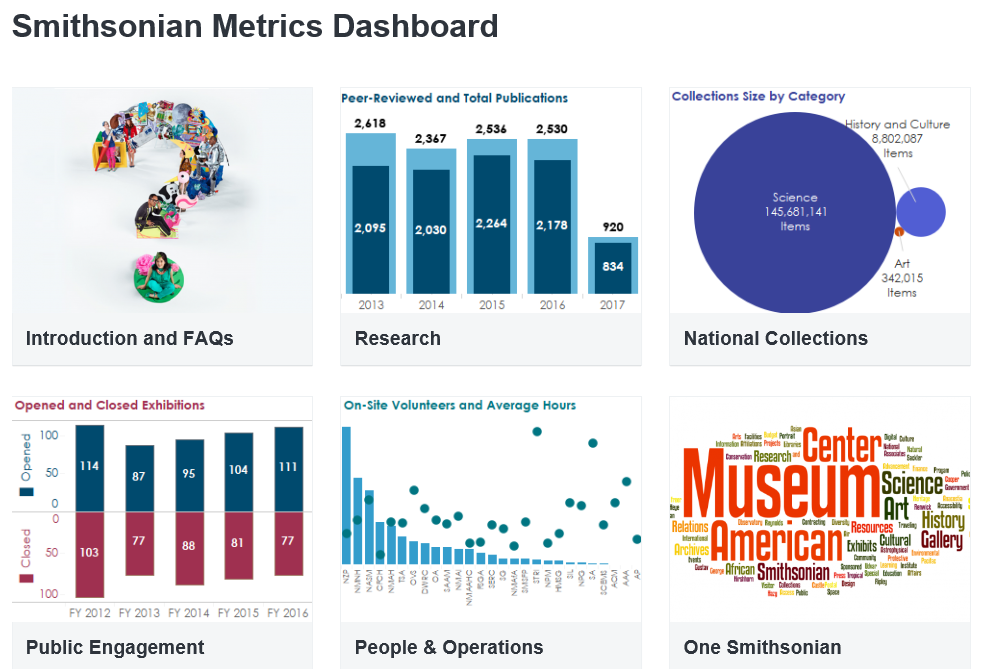 SOAR oversees the data collection, validation, and presentation of Smithsonian Institution-level performance metrics. That includes the work done for the SI Public Dashboard (si.edu/dashboard) and its Annual Performance Plans and Reports. These performance plans and results track our progress against the Smithsonian Strategic Plan—and meet federal government accountability requirements.
SOAR also assists Smithsonian units to develop metrics to track performance against their unit strategic goals. If you are interested in seeing how SOAR can create performance metrics for your organization, contact us.